Fosterfields Living Historical Farm
Restoration of the Barnyard Complex – Morris Township, NJ
Client
Morris County Park Commission
Lynn Laffey, Asst. Director of Historic Sites
Services
Contract Documents, Pre-qualification, Bidding, and Contract Administration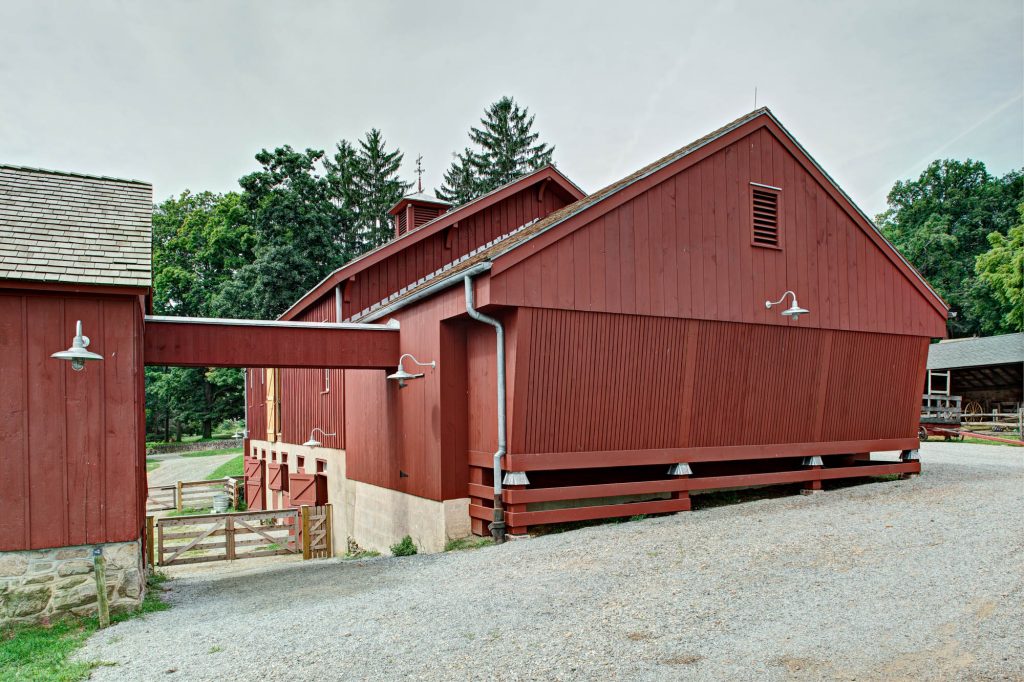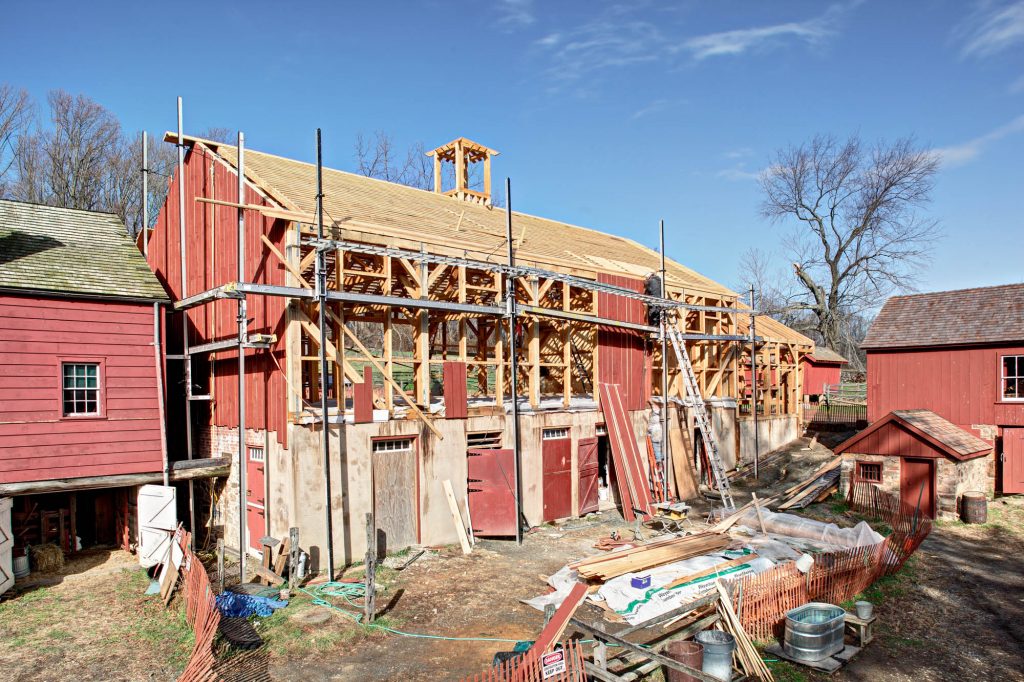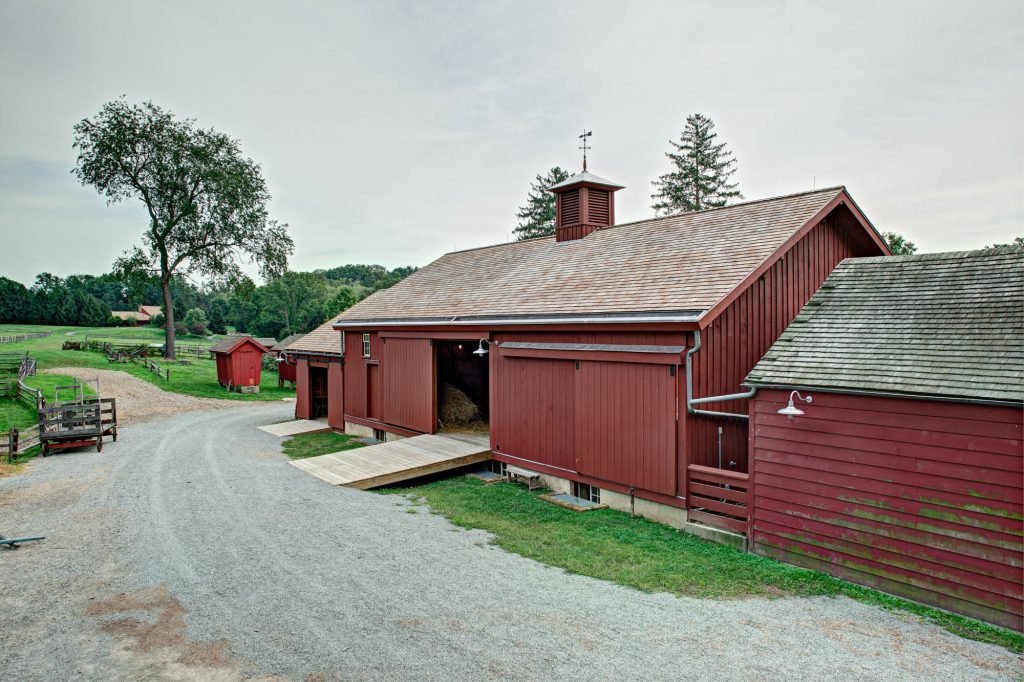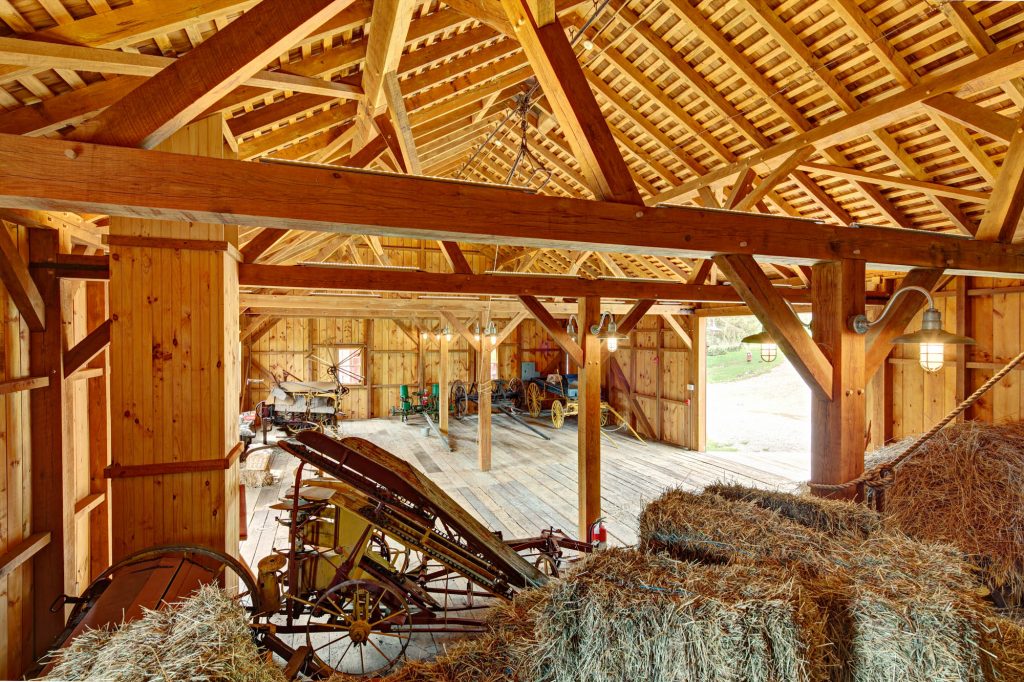 Charles Foster purchased Fosterfields, today a living historical farm in Morris County, in 1881 from Lt. Joseph Warren Revere, a retired naval officer. Foster transformed the site, particularly the Barnyard Complex, into a modern agricultural business employing some of the latest technologies including ensilage and steam power. The Barnyard was expanded during his tenure to include the Ensilage Building, Granary, Engine House, Creamery, and Sheep and Hog Shed. Foster appears to have also modified the Main Barn and Carriage House as part of his initial improvements to the site. After Foster's stock of Jersey cows were sold at auction in 1925, his daughter Caroline Foster modified the Main Barn and removed a number of the farm structures. Caroline Foster continued to farm the property on a small scale after she inherited it in 1927; she lived at Fosterfields until her death in 1979 at the age of 102.
Although farmed continuously from the late-19th century until the mid-20th century, the period during Charles Foster's tenure shows the significance of advances in technology brought about by the mechanization of agriculture in northern New Jersey in the late-19th century. Agriculture began to be more specialized and successful farmers had to employ scientific -based methodologies and new innovative technologies to produce the best products and yield the greatest quantities. Foster exemplified these two practices as seen in his use of ensilage for the feeding of his livestock and of steam power for undertaking many of the labor-intensive duties associated with farming.
Connolly & Hickey prepared a Historic Structure Report for the Barnyard Complex, which resulted in specific recommendations for both future study of the site including archeological investigations, as well as long and short-term recommendations for restoration and rehabilitation. The HSR reviewed the historical significance and development of the Barnyard Complex, developed a chronology of construction and substantiated the County's already established Period ofSignificance. The document also assessed the existing conditions and made recommendations for repair and restoration including reconstruction and estimated probable costs.
Based on the findings of the Historic Structure Report, Connolly & Hickey prepared contract documents for the restoration of the existing buildings at the Barnyard Complex to their late-19th/early-20th-century appearance. The work included detailed documentation of existing conditions; the generation of design and contract documents for each building component as well as mechanical, electrical and life- safety upgrades; bidding the project to qualified general restoration contractors; and contract administration during construction. Phase III, which was completed in 2010, included restoration of the Granary, Engine House, and Hog and Sheep Shed including repairs to their roofs, siding, windows, doors and interior finishes. Phase IV, which is substantially complete, includes rebuilding the heavy-timber superstructures of the Main Barn and Ensilage Building including new roofing, siding, windows and doors as well as repairs to the interior finishes and features, upgrades to the mechanical, electrical and plumbing systems, and restoration of the stucco finishes, fences and site features.