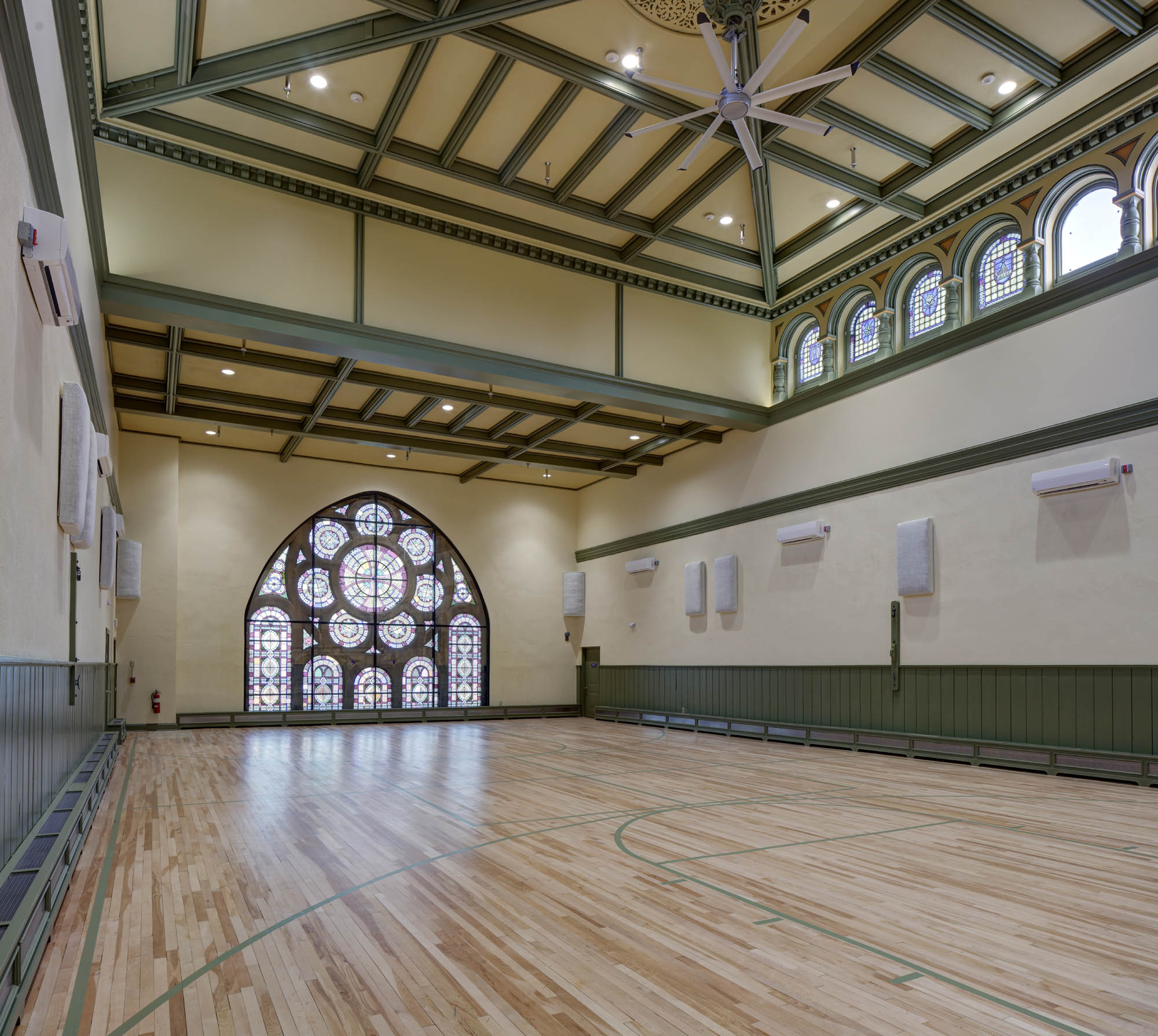 Our Services
Historic Preservation Planning
Most historical restoration and rehabilitation projects begin with the preparation of a planning document. Such documents help the project team, owner, and funders gain a fuller understanding of the site and building their needs. The preparation of planning documents, such as Historic Preservation Plans, Historic Structures Reports and Historic Site Master Plans, begins with historical research and documentation, and follows a logical sequence of activities including conditions assessments, use and interpretation evaluations, architectural and material conservation recommendations, establishment of priorities, and projection of probable costs.

The planning document process also includes developing a project team of engineers, landscape architects, material conservators, and archeologists tailored to the needs of each historic building, site or structure. Connolly & Hickey has extensive experience in developing preservation interventions that are sensitive to the historic fabric, and that understand the cultural value of each resource. Our firm has evaluated a variety of building types from a wide range of historical periods. All recommendations are made with consideration not only of the buildings' needs but also of the client's budget and including recommendation that conform to the Secretary of Interior's Standards for the Treatment of Historic Properties.
Cultural Resource Management
Connolly & Hickey is deeply committed to the protection, preservation, management and use and adaptive reuse of cultural resources. We believe that it is through the use and interpretation of a historic site that the public learns about its significance and understands its role in our collective cultural heritage.
Connolly & Hickey recognizes that identifying and surveying historic resources for listing on the State and National Registers of Historic Places is an important step in their protection.
The firm has prepared New Jersey National Registry's Nominations for a variety of individual resources & historical district. We have also prepared an intensive level survey for the Historical Preservation Commissions. Tom & Margaret are consultants to two Historic Preservation Commissions in Essex County and others as a needed basis.
Restoring our historic and cultural resources requires funding for public and private institutions. As such, the firm offers assistance in identifying potential funding awareness and securing such funding.
Since 2003, Connolly & Hickey has assisted a number of nonprofit and government agencies in obtaining over 6.9 million dollars in planning and bricks and mortar funding through the Garden State Historic Preservation Trust Fund and the various other county-sponsored historic preservation trust funds. We prepare the grant application on behalf of the client or assist clients with the preliminary planning, cost estimating, and review proposed application submissions.
Historic Architecture & Design
Connolly & Hickey Historical Architects provides professional architecture and historic preservation services to a variety of clients on a wide range of older and historic building types including civic, religious, cultural , and residential. Our firm understands the value of the language of architecture and that resource has its own unique style and related architectural vocabulary that provide the design ideas and inspirations for restoring and/or renovating a historic building site or structure.
Connolly & Hickey is committed to the philosophy that architecture can have a positive effect on society and that the built environment holds an embodied energy that is readily available for creative recycling opportunities. Extending the useful life of existing buildings through a thoughtful rehabilitation is our area of specialty. Architectural design services begin with documentation and continue through to contract administration during construction. Connolly & Hickey develops design and contract documents to a level of detail that is complete, coordinated and explicit.
We develop bid strategies for projects that create a framework for anticipating ancillary needs so as to limit the impact of change orders on the budget during construction. The Project Team also assists our clients in making recommendations for the award of the construction contracts and works closely with the client and successful bidder during construction. Our regular site observations create a framework for establishing a stable working relationship with the contractor in order to meet the needs of the project and our careful handling of the project submittals assures compliance with the contract documents and fulfillment of contract obligations.