Lock 2 East
Historic Site Master Plan & Restoration of the Lock Tender's House – Wharton, NJ
Client
Wharton Borough Council
John Manna, Project Coordinator
Services
Historic Site Master Plan & Feasibility Study, Design and Contract Documents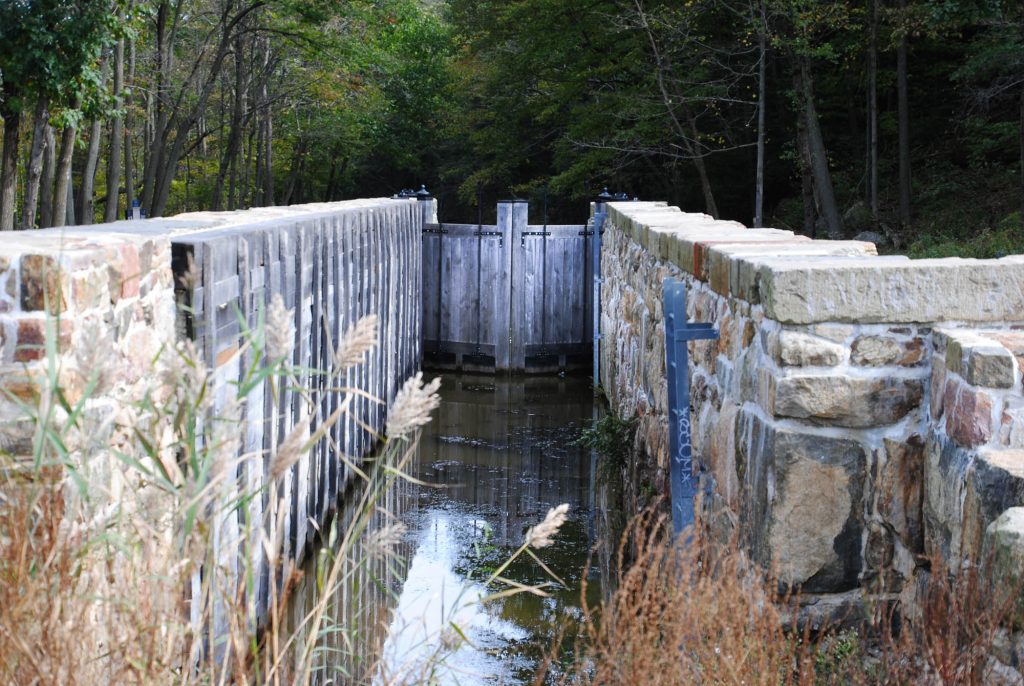 Lock 2 East was one of 24 traditional locks within the Morris Canal system, which spanned Northern New Jersey in a general east-west direction between Newark and Phillipsburg. The Morris Canal was constructed between 1825 and 1831 and substantially modified between 1845 and 1860. The Morris canal was a technological innovation for its time; in 109 miles it had cumulative rise and fall of 1,674 feet. Lock 2 East overcame an 8-foot elevation change and today the site hosts one of only a handful of sections of the canal prism that reflects its historic appearance.

The Historic Site Mast Plan prepared for the site by Connolly and Hickey evaluated the historical significance of the site, examined its existing features and conditions, and made recommendations for the future. The work included extensive archeological investigations of the buried features of the lock as well as the overall site, and an evaluation of the ruins of the lock tender's house.
The Master Plan will serve as a guide in the implementation of the plan to transform this site from a park currently maintained by the Morris County Park Commission and the Borough of Wharton to a more active role as an outdoor museum. Wharton Borough plans to use the site as an outdoor interpretive exhibit on the use of locks along the Morris Canal, with the goal of restoring the Lock to working condition. The plan established design and planning criteria for the site and the need to phase the development over time.
Since preparation of the report, the Borough of Wharton restored the lock to 90% completion and is currently working with Connolly & Hickey in the restoration of the site and the lock tender's house to its early-20th-century condition.