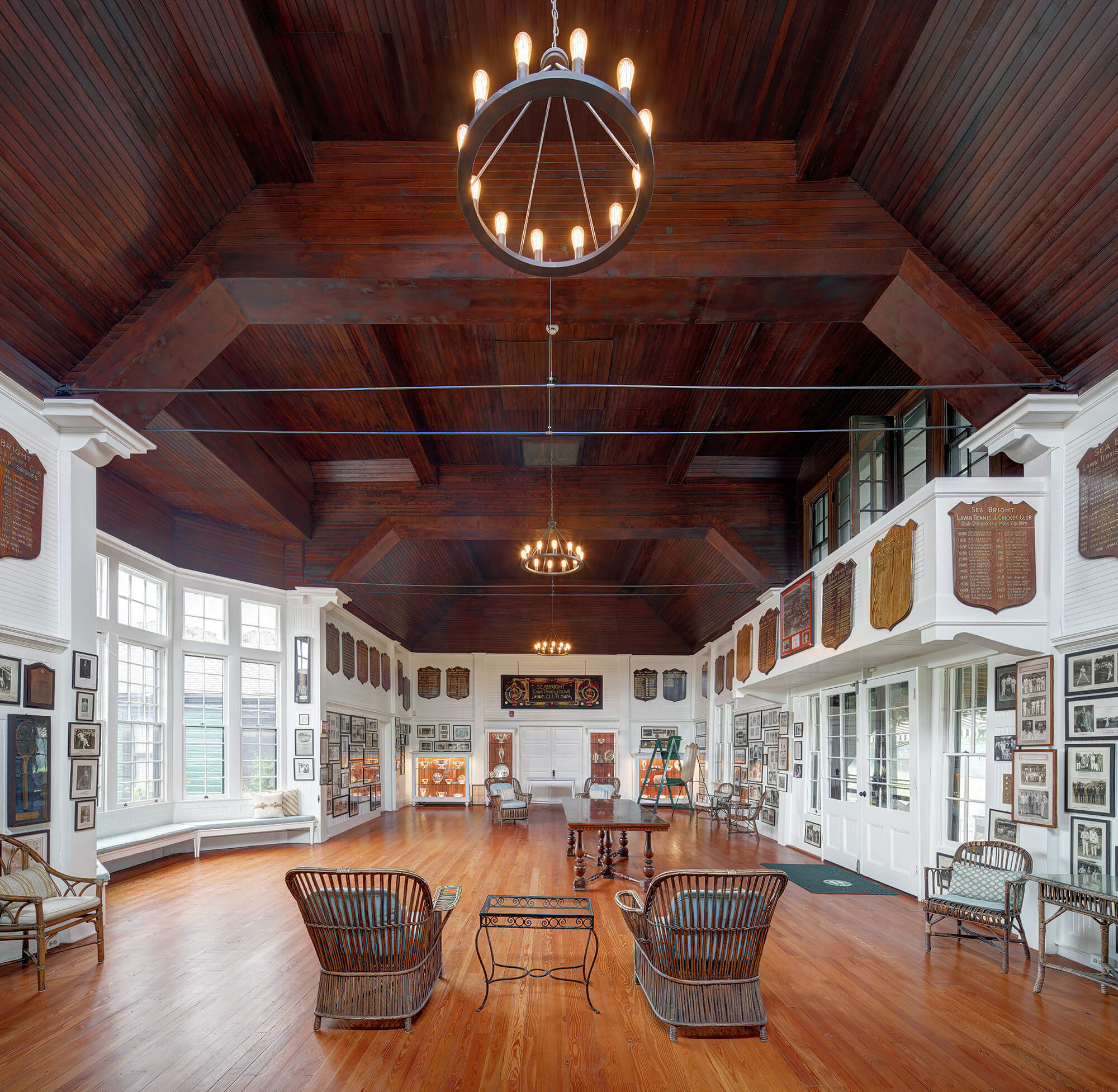 Sea Bright Lawn Tennis & Cricket Club
Rumson, Monmouth County, New Jersey
Client
Landmark Friends of the SBLT&CC, Inc
Jeanne Shanley
Services
Documentation & Structural Assessment,
Design Development, Construction Documents,
Pre-Qualification, Bidding and Contract Administration.
The Seabright Lawn Tennis & Cricket Club is one of the oldest grass tennis clubs in the country. The Clubhouse was designed by the architectural firm of Renwick, Russell and Aspinwall utilizing the Shingle Style as applied to a casino-style clubhouse, which housed both recreational and social functions. Constructed in 1887, the Seabright Club held an annual invitational tournament and was host to some of history's best tennis players over the years. The Clubhouse and grounds have been expanded over the years to meet the needs of its members and to adapt to changes in the sport. The Clubhouse was listed on the New Jersey and National Registers of Historic Places in 1991, and was made a National Historic Landmark in 1992.
The Friends engaged Connolly & Hickey to assess the roof, trusses, and floor framing at the Clubhouse, which were showing signs of stress and had been temporarily shored. The firm prepared design and contract documents to upgrade the structure and phases with the first phase focusing on the structure and installation of a new roof. The next phase will focus on the front porch pro-shop and adjacent locker rooms and kitchen.